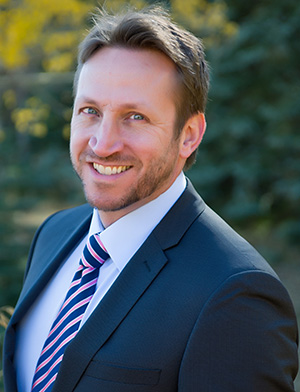 Kristian R. Fisher, CFP®
Founding Partner
Wealth Advisor
Kris discovered his professional calling in high school when a financial advisor visited his economics class and discussed financial planning and investing. His decision to help others manage their finances was further reinforced when he saw the stress that loved ones experienced during financial difficulties. As a result, Kris has worked extensively as a wealth manager since 1996.
Originally from Saginaw, Michigan, Kris prepared for his career at Michigan State University, where he graduated with honors and received a bachelor's degree in finance. He attained his CERTIFIED FINANCIAL PLANNER™ professional certification from the College for Financial Planning.
Kris, his wife, Angie, and their two beautiful and energetic daughters live in Evergreen, Colorado, where they enjoy traveling, hiking, camping, cycling, skiing, reading and spending time with family. Acting upon his strong belief in the importance of giving back to his community, Kris is an active member of the Rotary Club of Evergreen and has devoted a significant amount of his time to Big Brothers Big Sisters and Habitat for Humanity.