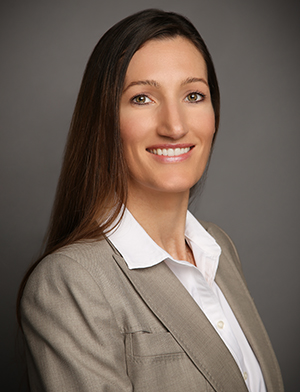 Emily Kachkovsky
Director of Operations and Client Services
As the director of client services, Emily's goal at Kachkovsky & Fisher is to create a warm, welcoming and accessible environment for clients. She strives to make clients feel appreciated and valued as she assists them in the many facets of their relationship with our team.
As the director of operations, Emily is responsible for behind the scenes logistics that make our business run efficiently. She also supervises special projects. Prior to her current role, Emily honed her client service and operational skills at McKee Asset Management in San Diego.
Originally from Imperial Beach, California, Emily now lives in San Diego with her husband, Garry, and the couple's two daughters. Emily puts into action her desire to help others by volunteering for the homebuilding projects of Habitat for Humanity. Her hobbies include hiking, snowboarding and surfing. When it's time to relax, Emily enjoys spending time with Garry, their girls and the family's dogs.